TLDR; Use blue page icon in the title bar (see image bellow) or about:reader?url= in front of your URL to switch to reading mode in Firefox.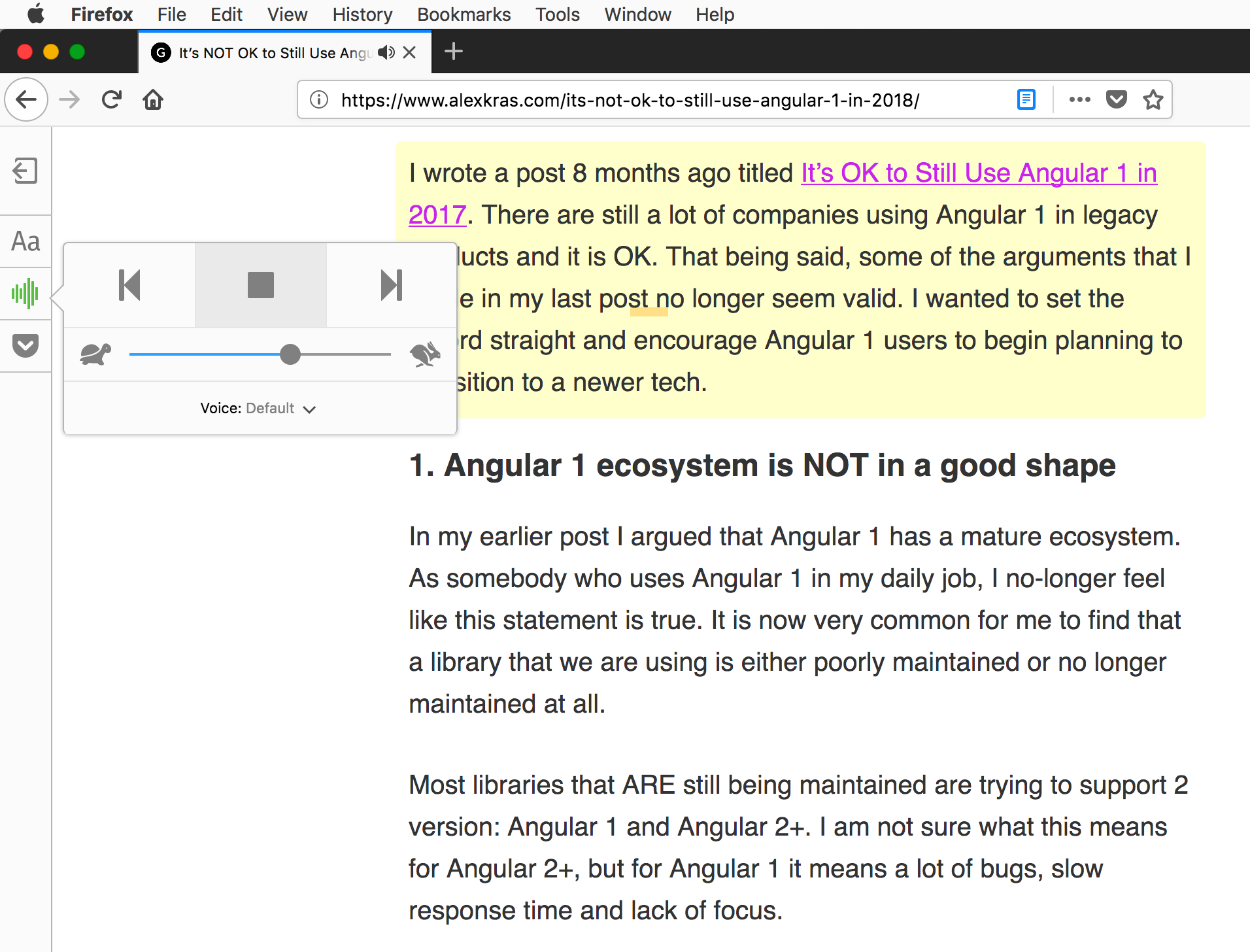 New FireFox has a "Reader" mode, that you can activate by clicking on the "document" button, highlighted in blue (in the nav bar) in the screenshot above.
Part of "Reader' mode, is an option to have Firefox read out loud, via the "Voice" option, highlighted in greed (in the left menu) in the screenshot.
It's really cool, but it doesn't show up for all sites for some reason. You can force this view by copy/pasting about:reader?url= in front of the URL.
I find it really helpful for realigning documentation and other long posts.