I was reading some articles on Hacker News about how we've lost the internet to big companies and how we are not doing anything about it and it got me thinking about Google's Accelerated Mobile Pages (AMP) again.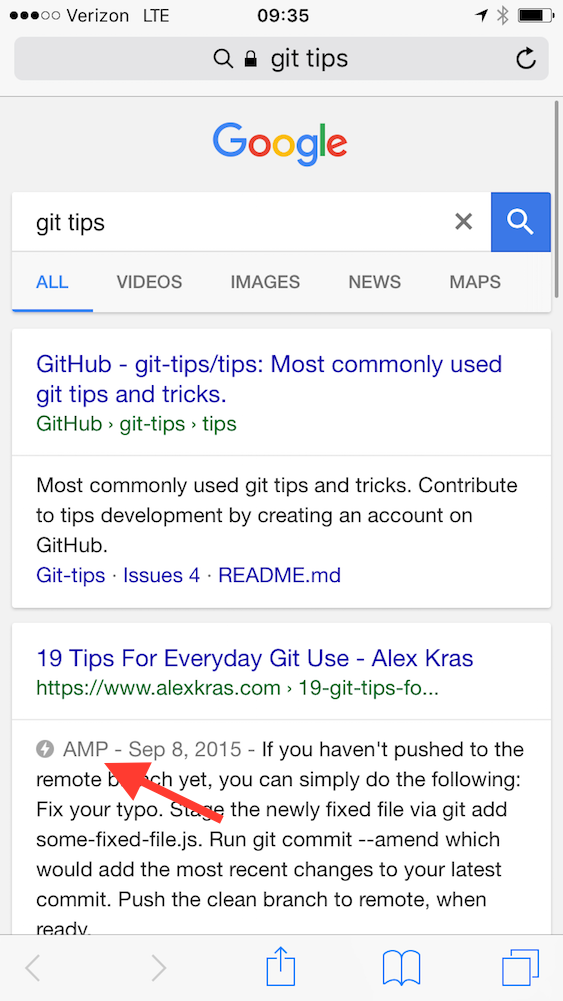 My story with AMP started in early 2016 when I enabled it on this site. It kind of exploded in October 2016 when I realized that Google AMP was caching my content on their server, and wrote a provocatively titled post – Google May Be Stealing Your Mobile Traffic. That post took off on Hacker News, and Google's AMP team even invited me to have lunch with them to learn more about my concerns.
Two leads of AMP project are very nice people and were really responsive to my feedback. One of my big asks at the time was to give users a way to get to the original link, instead of only being able to see google's cached version of the URL in the browser's tab. They already had something like this in the works, but (I believe) my article helped prioritize this feature, adding a button to view the original URL.
AMP took off. Over two billion pages are using AMP, and there are some studies that show that a lot of users really like AMP and the speed up that it provides, and Facebook Instant Articles just announced support for AMP less than a week ago. I believe that this genie is firmly out of the bottle, and I have little hopes of putting it back, even though I still have my concerns with AMP.
What I realized today, however, is that while I don't so much mind AMP as a publisher, I really hate it as a user. I realized that EVERY TIME I would land on AMP page on my phone, I would click on the button to view the original URL, and would click again on the URL to be taken to the real website.

I don't know why I do it, but for some reason it just doesn't feel "right" to me to consume the content through the AMP. It feels slightly off, and I want the real deal even if it takes a few seconds extra to load.
I've looked through AMP the open source project issues on Github, and noticed that a similar request was closed with the following comment:
AMP is a JavaScript library. You cannot make an opt out for it, just like you cannot make an opt out for jQuery, except by disabling JavaScript.
While this is technically correct, this is not the REAL point of this request. I have no issue with the AMP library itself. I don't care that Facebook Instant Articles or Pinterest use AMP. To be honest, I don't even know what Facebook Instant Articles are.
My issue with AMP being used inside Google the Search engine, that I use very heavily on my mobile phone. My issue is with the fact that I have to add two extra click to my browsing experience on Mobile Google, to get the desired behavior.
I am not asking for Google to get rid of AMP, but it would be VERY NICE if I could disabled it.
I know that I am not alone in this desire, because when I search for "google amp" on Google I get this:

and this: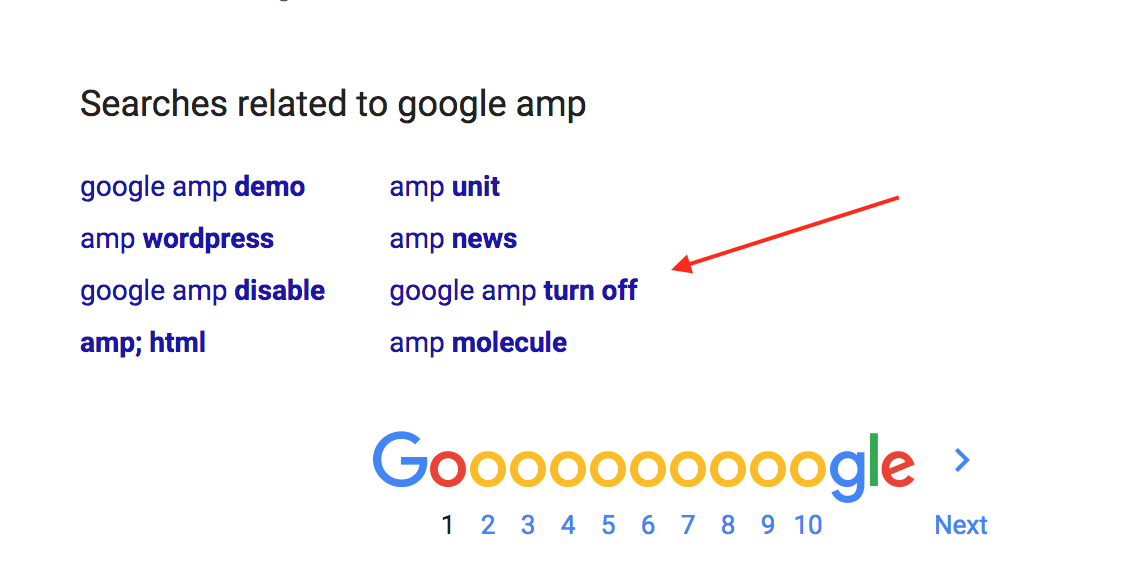 So please consider making Google AMP optional!
Update 06/18/2017: Some people expressed a valid criticism that just saying "doesn't feel right" is not good enough. While I agree, I don't have any solid data to back up my argument. I believe AMP (to some extent) is a hack. As a result a number of small things (like scrolling) don't work (on my iPhone) as I would normally expect. Considering that this post received over 1000 up-votes on Hacker News (making it one of the top 300 posts of all time), I believe that I am not alone.
Update 06/26/2017: I disabled AMP support on this site when I realized that Twitter was redirecting mobile users to AMP version of my content. I also outlined some of the reasons why AMP didn't feel right to me.
Update 09/19/2017: While I still have concerns with AMP, I wanted to point out that it did make things better for users and there is currently no good alternative.